Any avid reader would agree that the feeling of having a book on the go is unmatched. You always want to discover the "next exceptional book" that beats the last. Sometimes you get lucky and find your dream books. Other times- you aren't so lucky.
One surefire way to discover new authors is through the best book subscription boxes. With a reliable subscription box, you can explore the best authors one book at a time.
Now that leaves us with one question: how can you find the best book subscription boxes? We guess that's our cue to delve into our vetted list of book-of-the-month services.
If you would love to have hardcover books delivered to your doorstep monthly, read this to the end!
What To Look Out For In A Book Subscription Service
When considering a book subscription service, several important factors must be considered to ensure you choose one that aligns with your reading preferences.
Here are some key aspects to consider:
Book Selection
Check the diversity and quality of the books offered by the subscription service. Look for a wide range of genres, including both popular and lesser-known titles, to cater to your reading interests. Or, if you need big kid books, look out for a subscription that curates the best.
Curation Process
Investigate the curation process of the books. Does the service have a team of knowledgeable curators or experts who handpick the selections? A thoughtful curation provides a more personalized and enjoyable reading experience.
Customization Options
Some book subscription services offer customization options, allowing you to provide reading preferences or genres you enjoy. Consider whether this feature is essential to you for a more tailored selection.
Frequency and Flexibility
Check the subscription plans available (monthly, quarterly, annually) to confirm the frequency aligns with your reading pace. Also, look for flexible subscription options that allow you to skip a month or cancel if needed.
Book Formats
Confirm whether the service offers books in your preferred format, such as hardcover or paperback. Some services may also offer ebooks for digital readers.
Extras and Bookish Goodies
Consider if you enjoy receiving additional book-related items or bookish goodies in your subscription box. Some services include bookmarks, author notes, and other themed merchandise to enhance the reading experience.
Author Engagement
Look for book subscription services occasionally featuring author interactions, such as signed editions, author letters, or virtual author events. This adds an exciting dimension to the reading experience.
Community and Discussions
Check if the service has an active online community or book clubs where subscribers can discuss and share their thoughts on the featured books.
Reviews and Testimonials
Read customer reviews and testimonials to gain insights into subscribers' overall satisfaction. Positive feedback indicates a reliable and enjoyable subscription service.
Shipping and Customer Service
Investigate the shipping costs, delivery times, and customer service reputation. Ensure the service can deliver to your location and that customer support is responsive and helpful.
Value for Money
Consider the subscription cost and evaluate the value of the books and extras you receive each month. Opt for services that offer a good balance of quality books and additional perks.
Best Monthly Book Subscription Boxes
Below we've listed the best book subscriptions:
Book of the Month (BOTM)
BOTM is one of the oldest and most well-known book subscription services- not surprising. This book subscription box allows you to treat your shelf to new books. You can either decide to pick or enjoy the thrill of someone picking out the latest release. The books are vetted, quality, and quite affordable.
Book of the Month's books arrive promptly, well-packaged, pristine, and in a blue box. BOTM certainly lives up to its promise to deliver high-quality hardcover editions monthly. The anticipation of receiving a surprise book in the mail and the excitement of delving into new literary worlds is quite appealing! And this book service makes it worth the wait.
You can skip a month if you are a slow reader or behind your reading list. BOTM offers a well-rounded subscription experience that leaves you eagerly awaiting the next literary adventure. Feel free to treat yourself to such delightful experiences or gift book lovers around you.
OwlCrate
Hopefully, you have a deep library that can accommodate enough mind-boggling books! OwlCrate is a subscription service that caters to young adult (YA) readers.
Subscribers receive a new YA book, bookish goodies, and merchandise related to the book's theme. You can opt for a monthly, 3-month, or 6-month book box.
This monthly book subscription box makes each package magical. However, each box centers around a unique theme, ranging from mythical creatures to time-traveling adventures, adding an element of surprise and excitement to the unboxing experience.
On the downside, the Bookish Box's pricing might concern some potential subscribers. While the quality of the curated items justifies the cost to a certain extent, budget-conscious readers might find it slightly expensive compared to other book subscription services.
Bookish Box
In a bid to bring books to life, this monthly book box comes with curated bookish items. Like Owlcrate, Bookish Box offers a magical experience customized to your preference.
This woman-owned subscription service delivers a monthly box that hits all the right notes with each subscriber. You can pick the kind of books you love to help them serve you better.
In addition to running a book club, Bookish Bo has a shop that caters to readers' fantasies. The online store sells shirts or mystical items depending on your needs.
At the heart of the Bookish Box lies the featured book, carefully selected to align with the theme. The choice of books strikes a balance between popular titles and lesser-known gems, appealing to a diverse readership.
Sweet Reads Box
Voted Canada's best book subscription three years in a row by A Year of Boxes, Sweet Reads box seamlessly makes the top book subscription list. Their package entails carefully curated books that take the guesswork out of your reading experience.
Each delivery contains a great read, artisan drinks, gourmet treats, and 3-4 curated items. Their subscription options range from monthly to 3 months, 6 months, and 12 months. You can opt for anyone that suits your taste. Moreover, they have a single-box package that allows you to try out their subscription service for a one-time payment.
In our opinion, Sweet Reads is quite pricey, but you'd get a bang for your buck.
Bubbles And Books
Maybe the idea is to soak yourself in a relaxing bath with a great book after a long day- not bad. But whatever the plan, Bubbles, and Books deliver self-care items like artisan soaps and a great read.
The unboxing experience is a joyous affair, as each Bubble and Books package arrives adorned with artistic touches, setting the stage for a soothing retreat.
Inside, the book is elegantly wrapped alongside a carefully curated selection of bath and body products. From artisanal soaps and luxurious bath bombs to scented candles that set the mood, each item is thoughtfully chosen to complement the book and create a relaxing ambiance.
One of the most impressive aspects of Bubbles and Books is its dedication to quality. The book selections are consistently well-written and captivating, demonstrating a keen eye for picking romance novels that leave a lasting impression.
Additionally, bath and body products are often organic and ethically sourced, offering subscribers a guilt-free indulgence in self-care.
Once Upon a Book Club
This unique subscription service includes a book and 3-5 wrapped gifts with page numbers attached. Readers can open these gifts at specific points in the book for an interactive and immersive reading experience.
Once Upon a Book Club goes above and beyond to select items that enhance the reading experience and create a tangible connection to the story. From beautifully crafted jewelry and artistic keepsakes to valuable accessories and prints, each item complements the narrative, adding depth and dimension to the world within the book.
Additionally, the quality of the chosen novels showcases Once Upon a Book Club's dedication to providing readers with diverse and compelling stories. The book selections span various genres, ensuring there's something for every reader to cherish. Whether you're a fan of contemporary fiction, historical romance, or mystery thrillers, Once Upon a Book Club ensures you're in for a treat.
Read Between The Vines
With one finger on the pulse for what's coming soon, you can rest assured you will get the best newly released book in your hands in no time.
The books included in this book subscription box cuts across several genres and preferences. There's a box for everyone! Each package contains chocolates, a beverage you choose (wine, tea, coffee), and a great novel.
Furthermore, Read Between The Vines encourages engagement and interaction among subscribers through a book club. This sense of community fosters a shared love for literature and wine, allowing readers to connect with like-minded individuals and exchange opinions and experiences. If you want to connect with other avid readers, this is your best bet.
Fresh Fiction Box
Geared avid readers, this subscription service offers new novels and a combination of ebooks and print books. Each package comes with 5-7 books monthly.
At the heart of the Fresh Fiction Box lies a handpicked selection of romance novels thoughtfully curated to cater to a wide range of romance sub-genres. But they focus on romance and mystery- they don't underdeliver.
From contemporary romances that tug at the heartstrings to steamy historical tales that transport readers to bygone eras, the box has a diverse selection. It leaves subscribers eagerly awaiting their next romantic adventure.
Equal Opportunity Book Box
Got kids that love to bury their noses in books? This book club is for you. It comes with picture books with nontraditional characters for kids 0-7 years of age range. These stories have inclusive characters and are pretty interesting!
So, feel free to opt for a monthly subscription and help your kids discover the best children's books!
Hunt A Killer
As the name suggests, it's for mystery and thriller lovers! This subscription takes a unique approach- it allows subscribers actively solve a crime. You will get a box of police files, audio, and other materials that immerses you in the thrill of finding a killer.
It's like playing a game! And living the life of a detective one box at a time. Frankly, it's the maximum fun for thriller lovers!
The attention to detail in Hunt A Killer is genuinely commendable. The physical evidence and clues in each box are designed to be authentic and immersive. Hence, players feel like real detectives examining letters, photographs, newspaper articles, etc.
The commitment to creating an authentic and believable experience sets Hunt A Killer apart from other mystery games and elevates it to a whole new level of entertainment.
What truly makes Hunt A Killer shine is its collaborative nature. While players can certainly immerse themselves in the mystery on their own, the game is designed to be enjoyed with friends, family, or fellow mystery enthusiasts.
Solving the puzzles and piecing together the clues sparks lively discussions, brainstorming sessions, and moments of pure exhilaration.
Introverts Retreat
Most introverts find solace in different things like books. If you are an introvert, the Introverts Retreat offers the best getaway for you!
You will have an opportunity to Retreat and Recharge in solitude just as you want. Get the best literary escape!
At the core of the Introverts Retreat lies an understanding of the introverted soul. This subscription service curates a collection of handpicked books thoughtfully chosen to cater to the introvert's desire for meaningful introspection, quiet reflection, and intellectual exploration.
Each book selection possesses a serene quality that resonates with the introverted mind, making it a truly immersive and satisfying reading experience.
How To Make The Most Of Your Book Subscriptions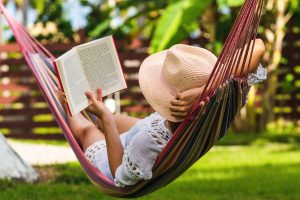 Making the most of your book boxes when you pick involves maximizing the value and enjoyment you get from each box. These tips will help you fully embrace and make the most of your book subscription:
Explore Different Genres
Use your book subscription to explore genres you might not typically pick up. Venture into new literary territories and discover authors and stories you might have overlooked.
Research and Read Reviews
Before making your selection, read reviews and summaries of the available books. This will give you insights into the plot, writing style, and overall themes, helping you make an informed decision.
Engage with the Bookish Community
Many book subscription services have active online communities where subscribers share their thoughts, participate in discussions, and recommend books. Engaging with this community can enhance your reading experience and provide fresh perspectives on the books you read.
Take Part in Book Clubs or Discussions
If your book subscription offers book clubs or online discussions, participate. The opportunity to share your thoughts, learn from others, and gain deeper insights into the books you've received is rare.
Set Aside Dedicated Reading Time
Commit to setting aside time for reading regularly. Creating a reading routine ensures you make steady progress through your book subscription selections and immerse yourself in the stories fully.
Keep a Reading Journal
Consider keeping a reading journal or digital notes to jot down your thoughts, favorite quotes, and reflections as you read. Personal records will enrich your reading experience and be a lovely memento of your literary journey.
Savor Each Book
Instead of rushing through your books, take the time to savor each one. Allow yourself to become fully engrossed in the narrative and experience the emotions the story evokes.
Give Books a Chance
Occasionally, you might receive a book that doesn't immediately grab your attention. Give such books a chance and read a few chapters before deciding whether to continue. You might be pleasantly surprised by how a story unfolds.
Consider Buddy Reads
Find a reading buddy who also subscribes to the same service if possible. Buddy reads is a fun way to discuss the book as you progress and share your thoughts.
Provide Feedback
If your book subscription service offers an opportunity to provide feedback or make recommendations, take advantage of it. Your feedback helps shape future selections and enhances the overall experience for all subscribers.
Bottom Line
The world of book subscriptions offers a treasure trove of literary delights, and after careful exploration, we have uncovered the best book subscription services that stand out above the rest. Whether you need books for babies and toddlers or some young adult fiction, there's a match for you!
With its diverse and curated book selections, personalized options, and delightful bookish extras, this subscription provides an unparalleled reading experience for book lovers everywhere.